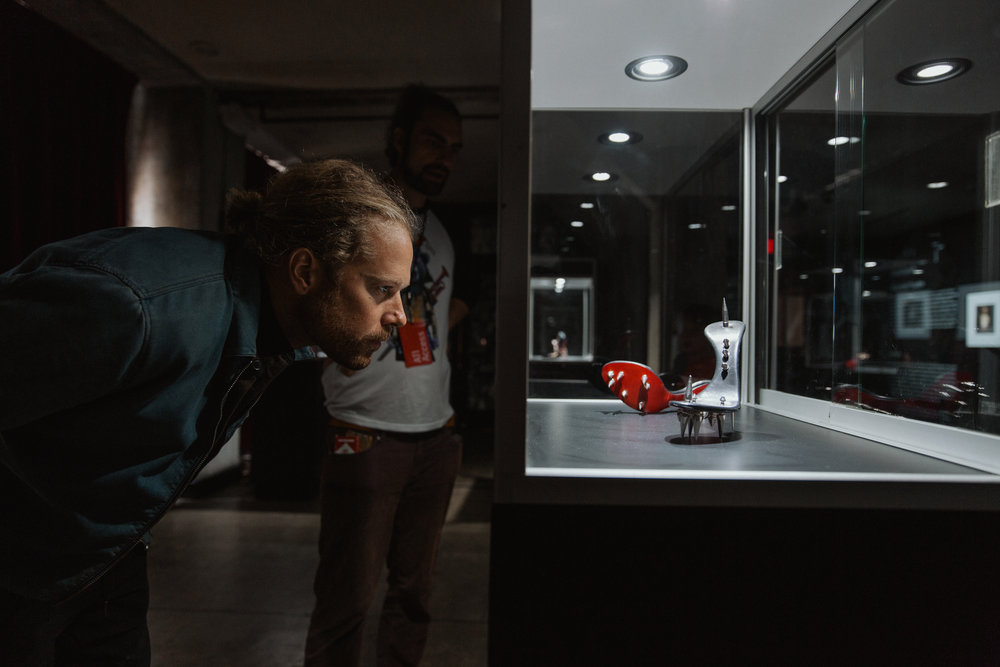 Fetish with Christian Louboutin

Celebrated film producer, Joanna Plfasky, partnered with the Festival of Disruption to present the North American premiere of Fetish.

Fetish brings together two creative visionaries: artist and filmmaker David Lynch and shoe designer Christian Louboutin. In their separate work, both Lynch and Louboutin consider and exaggerate the extremities of human nature and desire. Collaborating with Lynch, Louboutin – celebrated for his high-end stilettos with shiny, red-lacquered soles – decided to design a series of shoes that push the extremes of fetish within art and fashion, jettisoning all notions of practicality and comfort to transform the shoe in to pure cult object. Lynch then translated and expanded that vision, creating 21 photographs of the one-of-a-kind shoes on models with his signature dark, evocative, and cinematic style.

Both the shoes and the photographs were displayed for the first time in North America at the Ace Hotel in downtown Los Angeles in 2018.


Photos by Jacob Boll / Yeah Field Trip.