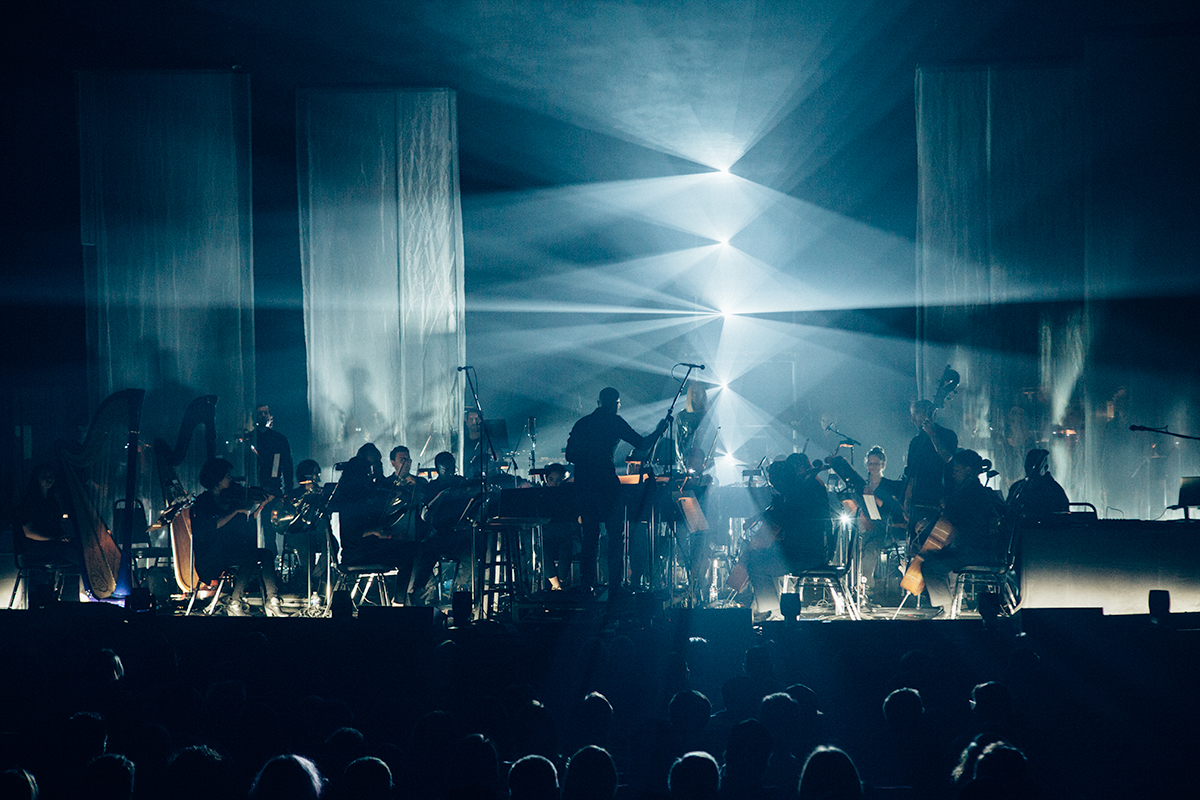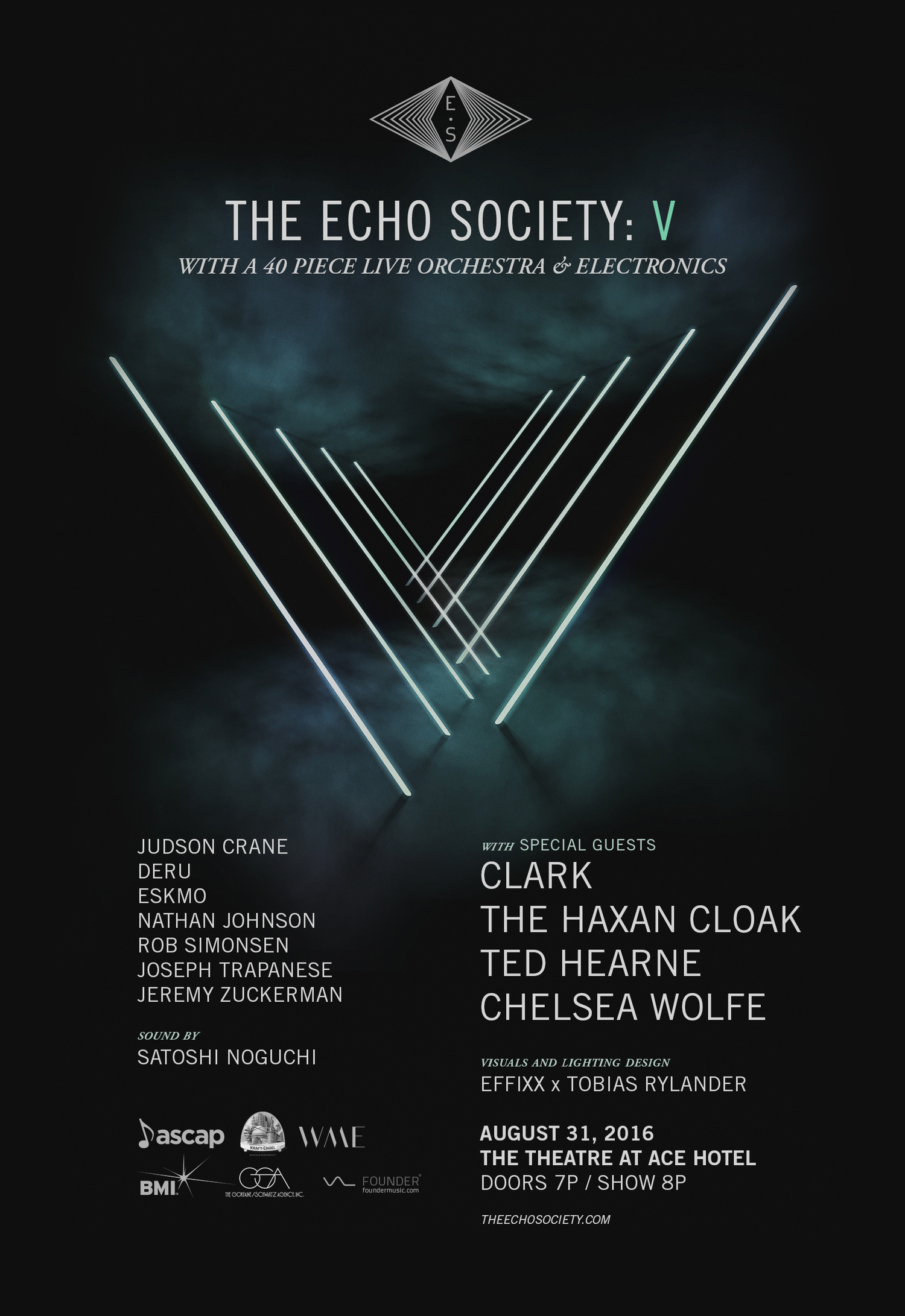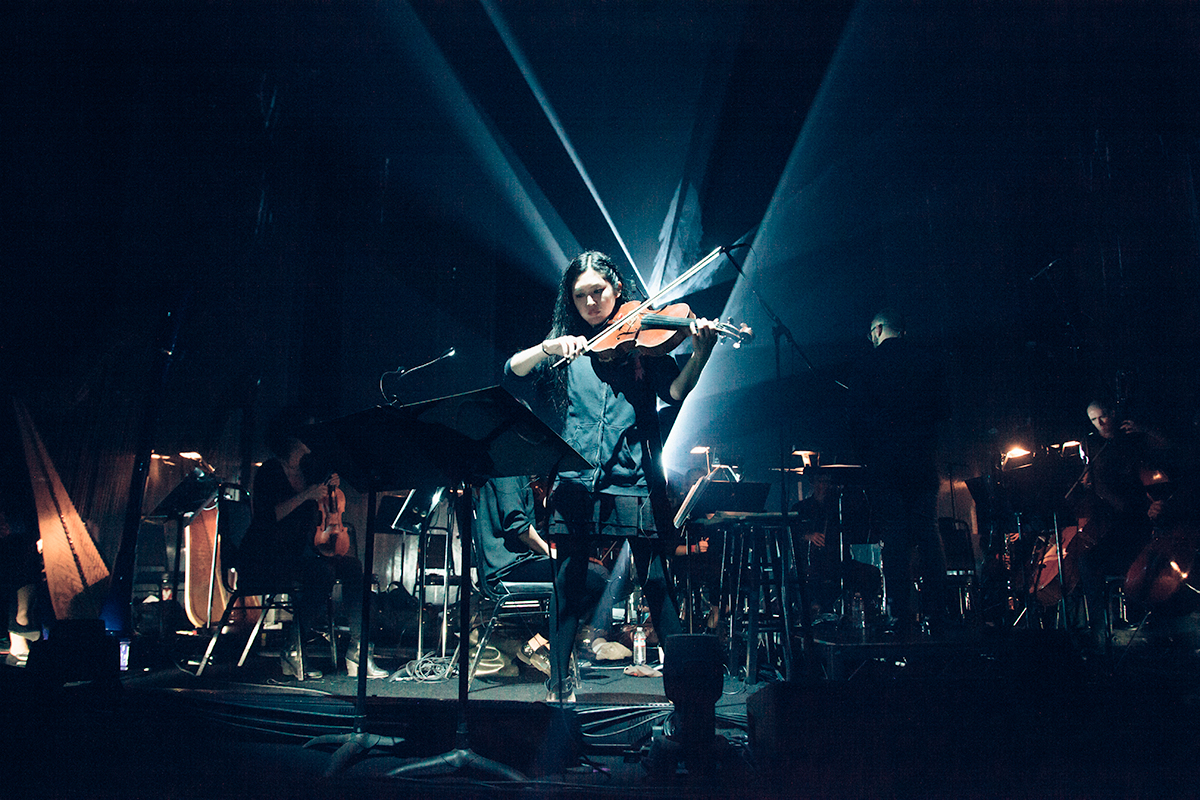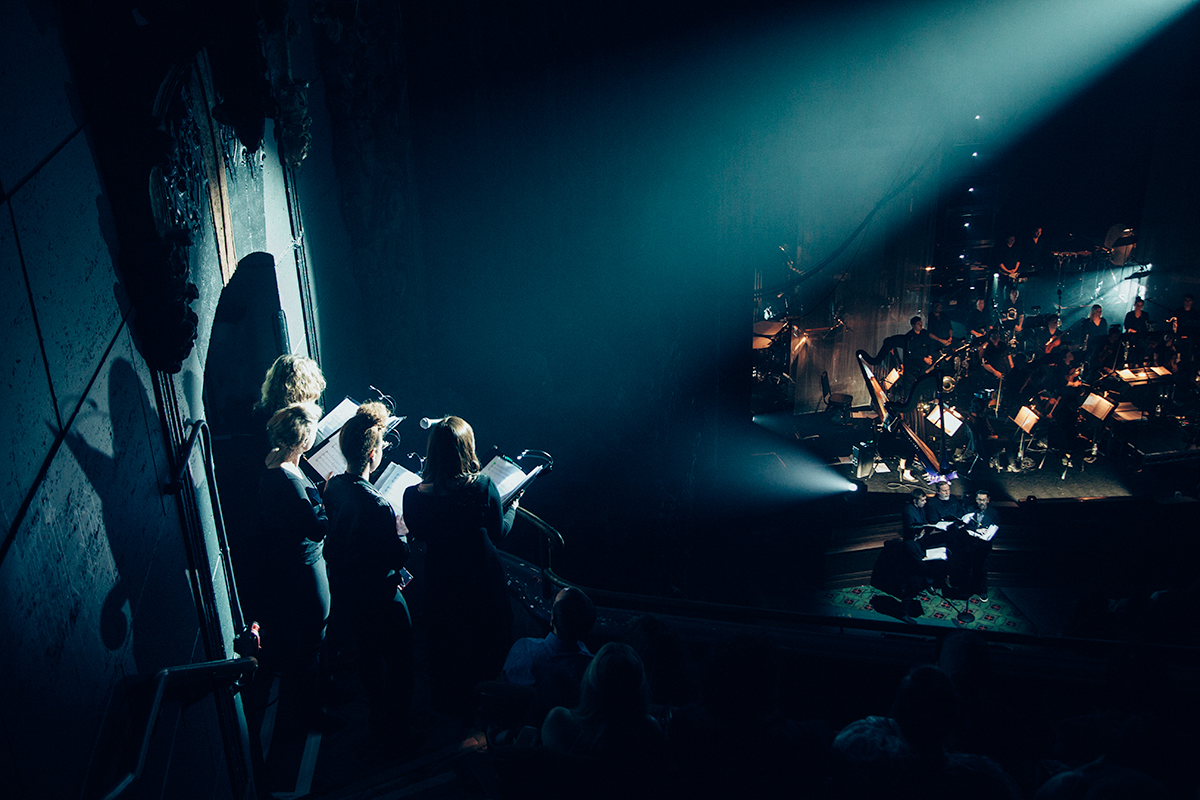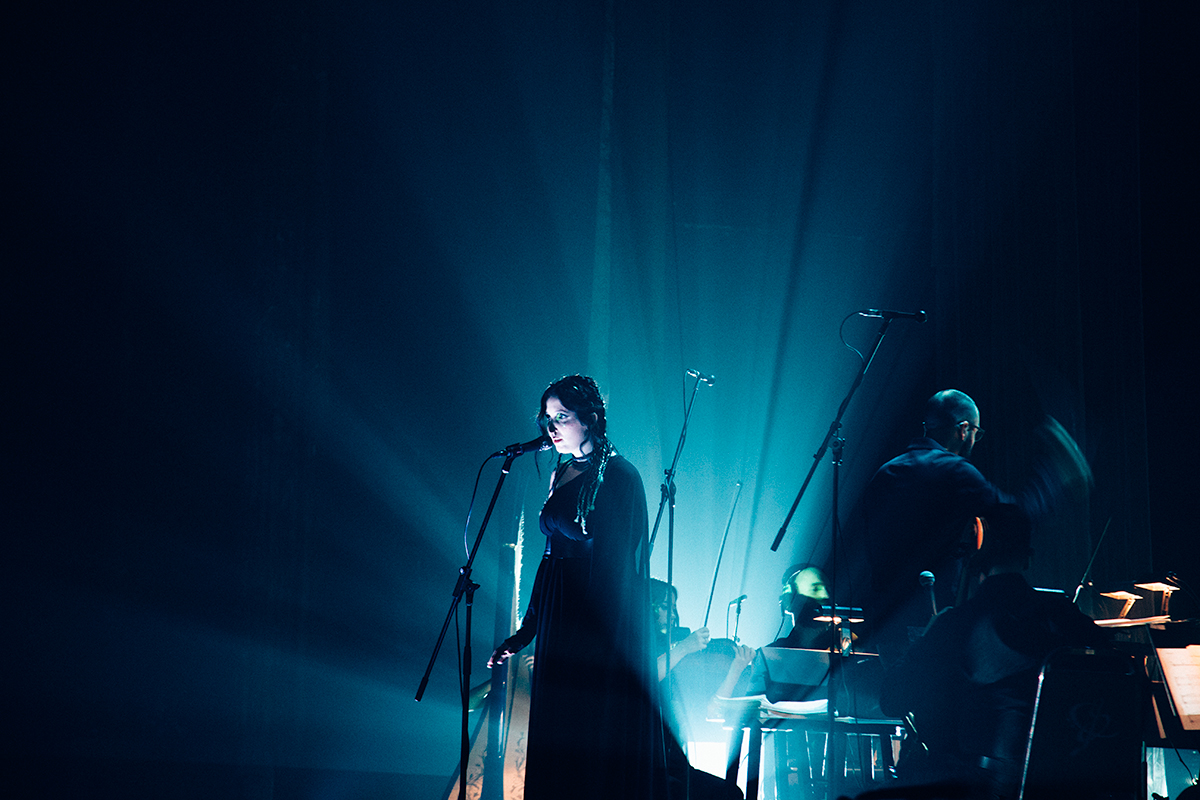 Echo Society: V
The Echo Society is a Los Angeles-based collective of like-minded composers, musicians, and artists who gather to inspire and enrich the community through the creation and performance of new original works.
Founded in 2013, The Echo Society's sold-out shows bring chamber orchestra and electronics to new audiences.
With their hybrid sound, fierce musicianship, and compelling light and live sound, The Echo Society's curated concert experiences engage and challenge audiences with a unique spectrum of talent.
By highlighting new work commissioned from the diverse community of local artists, inviting special guests from around the world, and presenting art in unpredictable formats, The Echo Society seeks to expand the horizons and interconnectedness of the Los Angeles Arts community and is emerging as an important and essential innovator.
For
V
, which took place at the Theatre at Ace Hotel in Los Angeles, 11 composers created brand new works (orchestral and electronic) specifically written for the ensemble we put together. Each piece was choreographed to dynamic lighting and performed live in the 90 min concert event.